NAVY BLUE/PURPLE BLEACH DYED SET (BLANK)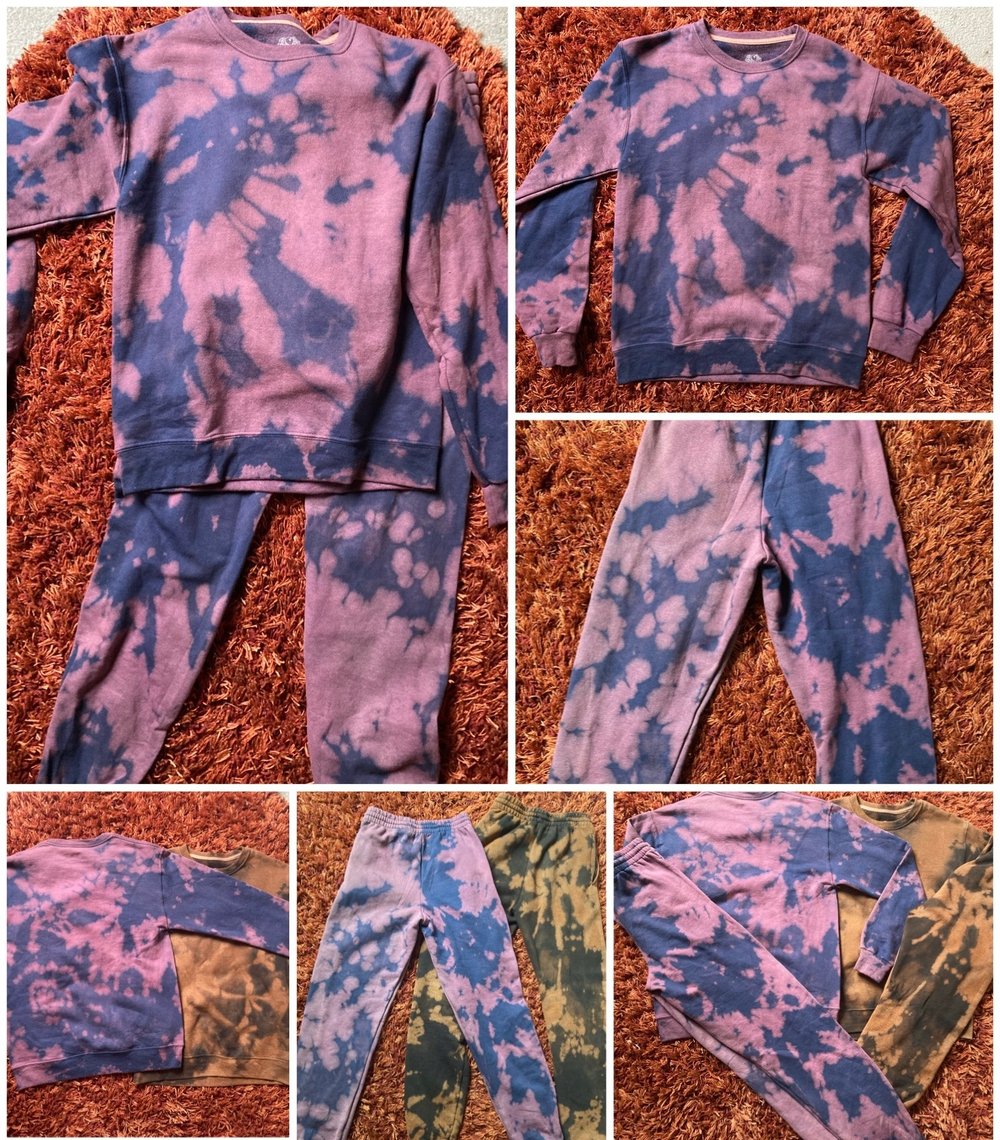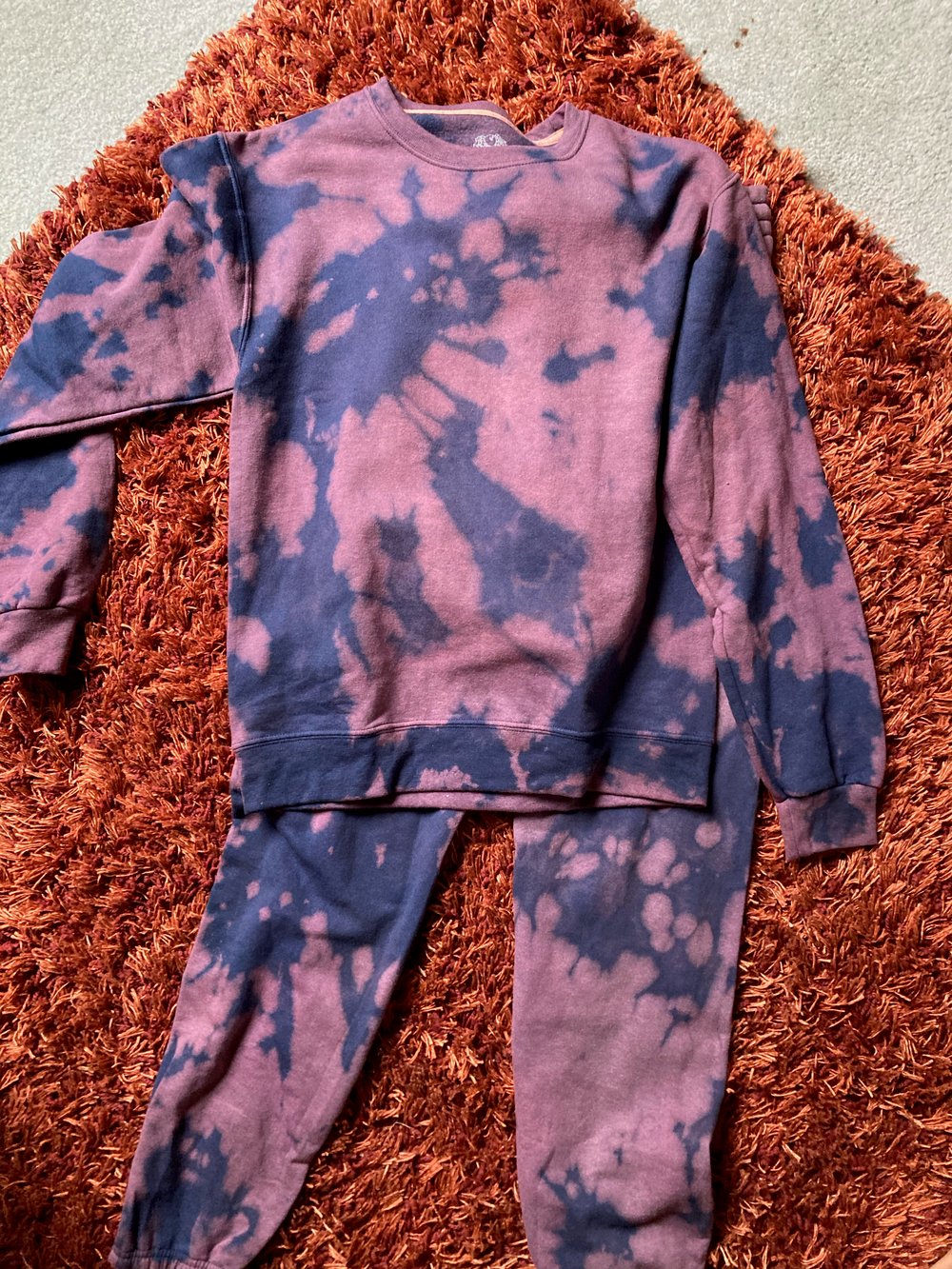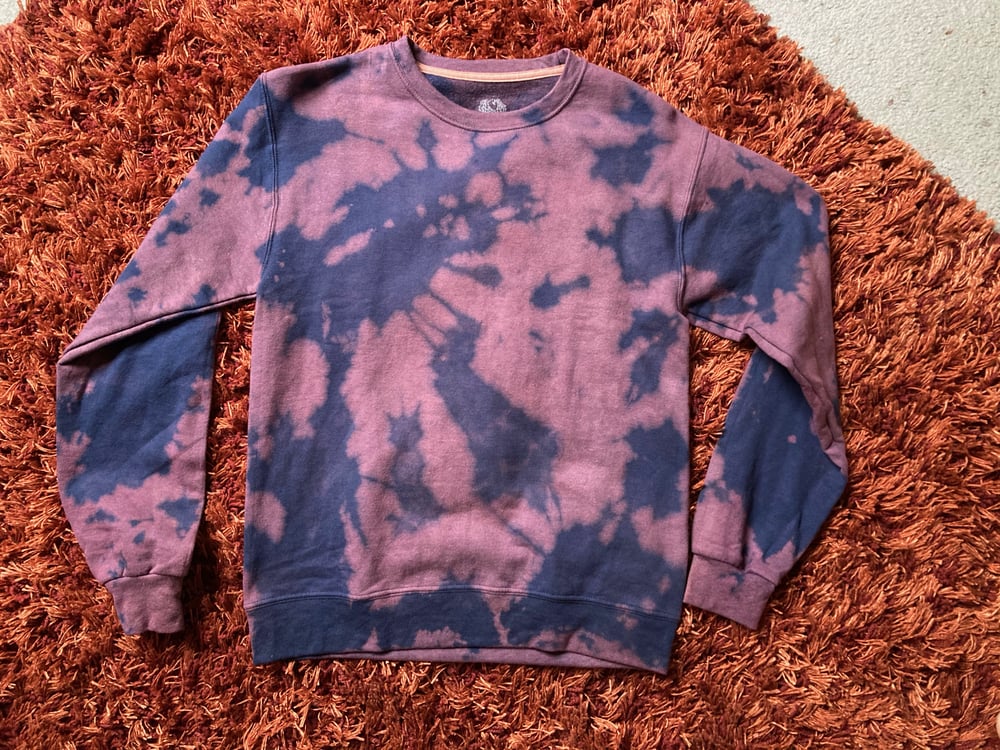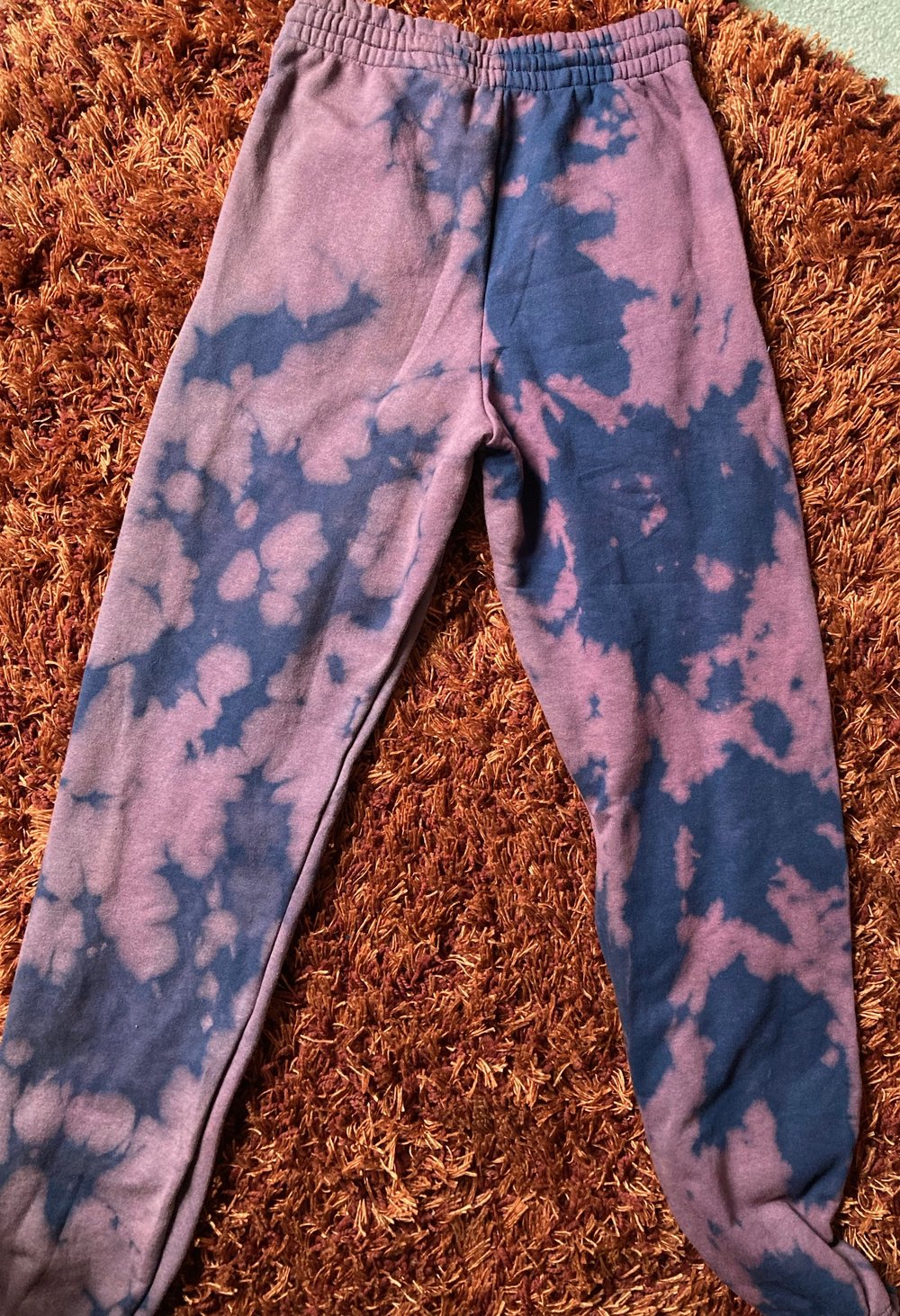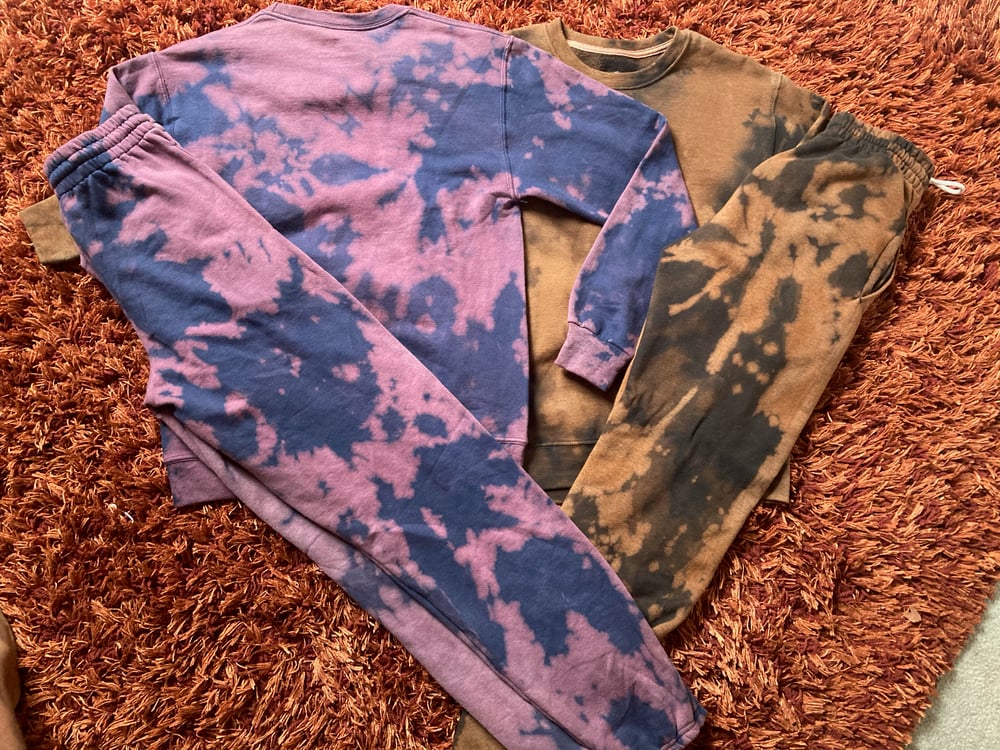 Black/brown dyed sets have been selling like crazy, so I decided to add another color pattern! Navy blue and purple dyed sets are now here! Crew neck sweaters and sweatpants as opposed to hoodie sets. Stay warm and comfy this fall/winter in style! These products are 100% customizable, just like everything else at Mya's Tees! Customize with your favorite words, designs, or phrases on your sweater and/or sweatpants!
Purchase these products as a set or separately. (Blank=dyed only) Blank sets: $40. Blank sweater: $25. Blank sweatpants: $20. Custom set: $48. Custom sweater: $28. Custom sweatpants: $25. SHIPPING IS ALREADY INCLUDED IN THE PRICES!! Order a custom set by filling out a custom order form, through DM @myastees, or Inbox Mya's Tees.